Our Services
Specialist Training
BESPOKE CPD TRAINING COURSES
To ensure you are up to date with the latest litigation, ongoing care and financial matters that affect your clients, we have created bespoke training courses for solicitors, barristers and professional deputies.
Our experts help legal practitioners stay ahead of changes in legislation, finance and care matters by offering bespoke training sessions free of charge. The hour-long seminars can be conducted in-house – at your offices or chambers – and are tailored to meet your requirements. These are flexible training sessions designed to work around your busy schedule. The seminars all qualify for Law Society, APIL and Continuous Professional Development points.
WHAT TO EXPECT
These educational seminars are usually 45 minutes to 1 hour in duration and will be delivered by our team of sector-leading consultants and expert witnesses. They can be tailored to meet the individual requirements of your firm or chambers at a time that suits for you and your team.
ACCREDITATION
The seminars are all completely free of charge, accredited by APIL and count towards your annual Continuous Professional Development points.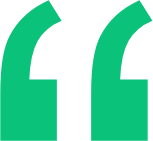 We have worked with Frenkel Topping over many years as Expert Advisors in claims for our seriously injured clients. They have provided an excellent service throughout this period, including the provision of crucial training for our expert practitioners in a variety of complex and important areas. From pension loss to personal injury trusts, welfare benefits and other relevant topics, their training support has been invaluable at all levels of experience within our teams. They have been able to tailor their training and approach to match the audience that they are speaking to and the feedback to their sessions has been very positive.
---
Stephen Threlfall
Director, Fletchers Solicitors