Services for Professionals
Personal Injury Trusts
WHAT IS A PERSONAL INJURY TRUST?
A personal injury trust is a legal arrangement whereby 'trustees' hold and manage a personal injury award for a 'beneficiary', to ensure that the beneficiary can retain their entitlement to means-tested benefits, and/or minimises their contribution towards the costs of long term care provided by their local authority social services department.
This is because regulations state, subject to conditions, personal injury awards held in this way are to be disregarded when assessing entitlement to means-tested benefits and contributions towards local authority care costs.
Common Question: Which benefits are means-tested?
For people aged under pension credit age, means-tested benefits are:
Income Support
Income-based Jobseeker's Allowance (JSA)
Income-related Employment and Support Allowance (ESA)
Housing Benefit
Council Tax Support (also known as 'Council Tax Reduction')
Universal Credit
From April 2013, there began a phased introduction of 'Universal Credit', which is to replace Income Support, Income-based JSA, Income-related ESA, Housing Benefit, Child Tax Credit and Working Tax Credit for people aged under state pension age.
For people aged over state pension age (pension credit age), means-tested benefits are:
Pension Credit (Guarantee Credit)
Housing Benefit
Council Tax Support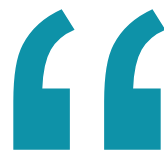 Alec has patiently explained every detail to me and my trustee, treating me with sincere respect. The service I have received is better than any company I have ever dealt with. I have been supported the whole way and will continue to recommend Frenkel Topping to friends and family for the rest of my life.
---