Services for Professionals
Expert Witness Reports
With our expert witness services, we can help properly evaluate the financial position of your clients and the amount of damages they may be entitled to.
Loss of Earnings
Calculating future earning losses can be a complex and difficult process, especially for people who are self-employed or those who own their own business. We can provide you with a clear and precise report which will detail how much in projected income your client is likely to have lost since  their injury.
Pension Loss
If a client has been seriously injured and left unable to work for a long period of time.   Or has to stop working altogether, their pension loss must be calculated before any settlement is reached.   Failing to properly assess any pension losses could cost your client thousands of pounds as well as leaving companies open to future professional negligence claims.
Most employees are now entitled to a company pension, which means anyone who is left unable to work will be able to claim for compensation for their related pension loss. Even cases involving minors must now be assessed for potential pension losses. We can provide input to loss of dependency and lost years claims for pension loss elements.
Our experts have years of experience dealing with complex loss calculations across all pension types.
Form of Award PPO-v-Lump Sum
In some cases, securing a settlement via a one-off, lump sum payment is not always the best option for the client and they may prefer to receive their damages in annual payments.   This offers them the reassurance of a guaranteed income for life. Having a fixed annual payment, tax free and linked to an appropriate index, alleviates fears that their money may not last a lifetime, which could leave them dependent on the state or relatives.
It is a common misconception that only cases which are likely to secure an award in excess of £1 million are suitable for PPOs, when in reality cases involving much less may be beneficial for the client. Our experts have years of experience examining the financial circumstances of each individual client, detailing the options and advising whether a lump sum, PPO or even a combination of the two would be the best way forward.
Cost of Accommodation Funding
In many cases, where a client has suffered a life-changing injury, it's necessary to review their living arrangements and consider whether it remains suitable for their ongoing needs. This often means moving to a larger home or a specially adapted property.
We can provide you with expert advice on alternative methods of funding and the increased cost of accommodation, investigating amongst other things the cost of renting or servicing a mortgage.
James Reilly partner at Ralli Injury Lawyers
speaks of how instructing Frenkel Topping's expert witness service helped him with a case.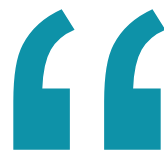 Frenkel Topping has supervised a number of pension loss reports on higher-value cases, and substantially increased the value of each case, each time.

The team's reports are carefully researched and clearly presented, so the client is fully informed as to the best options available to them.

They write each report in a bespoke manner and tailored to each client – which is of crucial importance when dealing with complex cases – and use a combination of their expertise and latest technology to assess each claim on an individual basis.

They provide clear, evidence-based reports to help compile a schedule of financial losses, including loss of projected earnings and pension monies. From there, they are able to confidently advise on whether to accept a lump sum or life-long periodical payments, plus assess the impact any damages might have on clients' welfare benefits.

Recently, I took on a case for a brain-damaged young man who was formerly in the military. Frenkel Topping produced a pension report for the client and were a fantastic addition to the case. They worked empathetically and efficiently, understanding the sensitivity around the subject.

Frenkel Topping made sure that both my client and I remained protected."
---