Our Services
Services for Professionals
At Frenkel Topping we aim to safeguard the financial future of our clients by assessing their financial situation and carefully investing their damages to protect independence and their quality of life in the long term.
We have a team of carefully chosen consultants across England and Wales. They are renowned for their expertise and knowledge in the financial sector and for being able to demonstrate empathy and compassion towards clients who are often experiencing difficult situations.
We support many of the various charitable and voluntary organisations who work hard to provide care and support to individuals who have suffered clinical negligence and personal injury.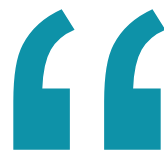 I have been instructing Frenkel Topping for many years. The majority of my clients are vulnerable due to the life changing injuries.. and whilst they always act with the utmost professionalism, Frenkel Topping are also able to make clients feel at ease with their compassionate approach
---
Gillian Lakes
Serious Law