Careers
Graduate Training Programme
Our graduate opportunities
Where in our business can you make your mark?
We deal with all different financial situations and can offer a wealth of opportunity to our graduates whom are looking to have a fulfilling and rewarding career.
We offer a supportive environment for learning whilst guiding you through exams.
2 year training programme
Exam support & soft skills training
Learning from the experts in the field
Roles:
Expert Witness
Independent Financial Adviser
Compliance and Investments
Recruitment opportunities
For more information please contact tracey.atkinson@frenkeltopping.co.uk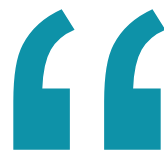 Since being on the Graduate Scheme at Frenkel Topping I have received a wide range of training, I am beginning to develop an in-depth knowledge of Expert Witness and Financial Services. I have also received academy support which has been extremely helpful, enabling me to begin to pass my R0 Exams with the aim of achieving a Level 4 Diploma in Financial Planning.
---
Antonia Lloyd
Graduate Asociate