Careers
Graduate Training Programme
Who we're looking for
If you're a smart and diligent person who thrives under pressure and has huge ambitions for the future, then this role maybe for you. We are looking for someone who enjoys building and maintaining relationships with people from all walks of life.
A graduate who is motivated both financially and professionally and has a competitive spirit. You approach things with integrity and aim to get the best outcome on projects you are involved in.
Who we are
Frenkel Topping provide litigation support, financial planning and asset management advice for vulnerable clients who have suffered a serious accident or personal injury.
As a group, we are dedicated to our client's long-term care and wellbeing and take a holistic view of their needs at all stages to help enhance quality of life. As well as individuals, we work with deputies and legal professionals to safeguard their client's future financial security. The Group provides a range of wealth management services including investment portfolios, personal and corporate financial advice and tax planning.
 We've more than 30 years' experience of listening to their needs, finding the right investment, and making sure their money lasts a lifetime.
Securing damages for anyone who has suffered a life-changing event is often a complex task, which comes with enormous responsibility.
We have a proven track record in safeguarding the financial future of such clients by assessing their financial situation and helping them secure the maximum compensation settlement they are entitled to.
We then carefully invest their damages to protect their independence and quality of life in the long term.
We have a team of carefully selected consultants across England and Wales. They are renowned not only for their expertise and knowledge in the sector, but also for demonstrating a great deal of empathy and compassion to clients who are often experiencing extremely difficult times.
Our firm also try to support many of the various charitable and voluntary organisations that work tirelessly to provide care and support to the victims of clinical negligence and personal injury.
What you'll do
 As a Graduate Associate you will be put through our intensive 2-year training program including the following:
Rotation covering all key service areas within the business over the 2-year program
Training and support provided within each rotation
Access to the Frenkel Topping Academy providing exam and study support
Undertake the Chartered Insurance Institute (CII) exams. Three exams to be taken and passed within the first year
The program will take determination and effort to complete but once complete it will give you an excellent grounding in Financial Services. We want to help develop the most rounded professionals in the industry.
What are the Key Service areas?
Business Servicing & Support Team
The team provide post-settlement support to those clients who have invested with us offering a range of ongoing client services including, withdrawals and valuations of client investments
Expert Witness Team
The team offer a complete pre-settlement service to solicitors working with clients with personal injury and clinical negligence damages
Report Writing Team
Our Report Writers support our consultants with researching suitable investment products and producing tailored reports to meet the client's needs
General IFA
Our consultants provide specialist financial planning advice for clients who have suffered a serious accident or personal injury. They aim to safeguard the financial future of our clients by assessing their financial situations and carefully investing their damages to protect independence and their quality of life in the long term.
Key Attributes:
A drive to succeed, hardworking, competitive and motivated
Confident and social personality
Trustworthy, honest and reliable
Salary and Criteria
A degree of 2:1 or above within the last 3 years
Starting salary- £22,000
End of year 1 – £25,000 (subject to passing three exams)
Year 2 on achieving Level 4 Diploma in Financial Planning £30,000
Send CV's together with a covering letter of why you wish to be considered for our Graduate Program via email to: recruitment@frenkeltopping.co.uk
Closing date: 9th April 2021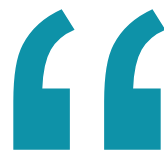 Since being on the Graduate Scheme at Frenkel Topping I have received a wide range of training, I am beginning to develop an in-depth knowledge of Expert Witness and Financial Services. I have also received academy support which has been extremely helpful, enabling me to begin to pass my R0 Exams with the aim of achieving a Level 4 Diploma in Financial Planning.
---
Antonia Lloyd
Graduate Asociate